What We Do
Lisa Silverman and her devoted team are committed to creating beauty, happiness, and healing within their client's lives, whether that's creating beautiful spaces through interior design, space clearing, and energy balancing work, or simply helping you connect with someone on the other side. As a psychic medium, our founder, Lisa Silverman, can create a home or office space that is beautiful, inviting, and energetically clear, grounded, and peaceful. She may even help you connect with your past ones in the process.
Our team thinks outside the box. Not only do we work with your home and your lifestyle, we incorporate your personal intuition to create you the perfect space for you and your needs. We are committed to saving you money by finding the best deals possible through our trusted wholesalers and designer showrooms while passing along our designer discounts to you!
We also have a team of highly skilled, professional, licensed contractors and skilled finishers who execute all our design plans, with Lisa being the Projector Manager who designs your space and oversees every aspect of the project from start to finish.
Let us turn your space into the fresh, harmonious space you've been longing for.
Interested in our Interior Design Services?
Design and integration
Kitchen and bath layout and design
Paint color consulting
Room refresher service, includes accessory acquisition, styling, and placement of individual items
One-day room makeovers – we restyle and rearrange your space using all your own things. We find your treasures and showcase them
Holiday Décor
Intimate event design
Space/Energy Clearing
Home staging
Feng shui to create harmonious energy in your home or office space
Complete home remodels
Kitchen/Bathroom remodels
Furniture layout
Project sourcing and buying, including but not limited to:

Furniture
Rugs
Tile
Flooring
Fabric
Lighting
Wall treatments
Window Coverings
Accessories and more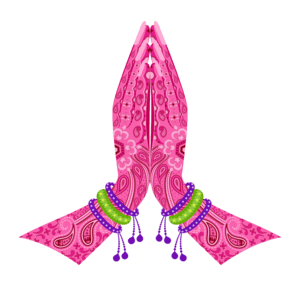 Space Clearing and Healing
These sessions are done in person or you can chat online through video conferencing or FaceTime where Lisa will be able to view yoru home or office space. She'll be able to tune in and get a feeling for the energy in your space and help advise you on what remedies need to happen. The goal is to create a happy "Chi" energy or whatever the area needs to be clear, uplifted, and harmonious. We recommend a Space Clearing session when moving into a new home or business, or if you're just feeling stuck and stagnate in some areas of your life. Often clients do this at the change of the four seasons.
Lisa will use her spiritual tools and 'tool belt' for clearing the space and removing old, stuck energy. Lisa uses her intuition, along with crystals, sage, and other special magical tools to clear the space and create positive energy. We also do a blessing and set your intentions for your environment. You will truly feel and sense the difference and so will your family and friends! And the best part: often, loved ones come in to give you a message too.
Contact Us!
Ready to book a session with Lisa? Simply email her using this form and she'll get back to you. Lisa is looking forward to connecting with you!